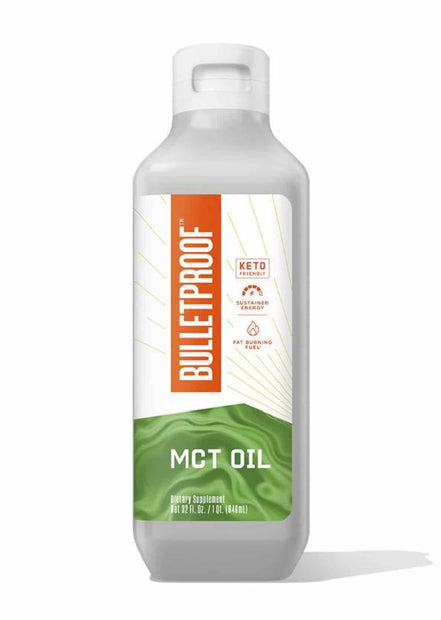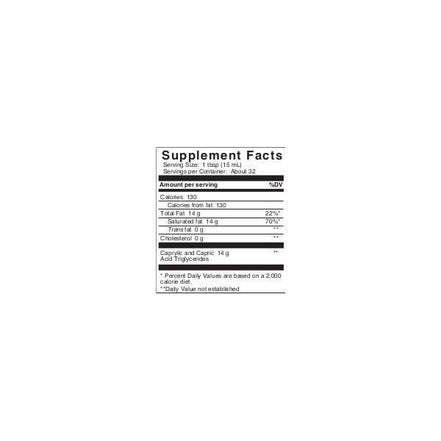 Shipping across Europe
We ship to 32 countries in Europe
MCT Oil 945 ml
Bulletproof MCT oil only contains C8 and C10 fatty acids for coconut. Contains 948 ml (32 oz) for 60 servings.
Regular price
Sale price
€39,95
Unit price
per
---
Fast delivery throughout the EU
We ship to 32 countries
Bulletproof MCT oil vs. other oils
Bulletproof MCT Oil (previously XCT Oil) is 100% C8 and C10 MCT oil of the highest quality. It's also GMO-free, aflatoxin-free, BSE/TSE-free, and melamine-free.
How is Bulletproof MCT Oil made?
Extra purified Bulletproof MCT Oil is a quality fat made of caprylic (C8) and capric (C10) acid triglycerides sourced from coconut oil. MCT Oil is refined and created through a proprietary process using only heat, water, pressure and earthen clay. No harsh chemicals are used in the production of our oils.
Ingredients & Usage
Use Bulletproof MCT oil as supplement oil in your diet. This is not a complete replacement of dietary fats. Add 1 tablespoon (15 ml) to warm beverages (e.g. coffee or tea), smoothies, salad dressings, or to meals up to 3 times per day.
Start by using 1 teaspoon and slowly increase over multiple days. Too much Bulletproof MCT oil causes stomach ache or loose stools, especially when taken on an empty stomach.
Bulletproof MCT oil can be heated up to 160 °C. Bulletproof MCT oil has no flavour and is liquid at room temperature, so you can upgrade any meal with it.
One bottle of Bulletproof MCT Oil contains 948 mL, sufficient for 60 portions.
| Nutritional value per portion | 15 mL (1 tablespoon) | % RDA |
| --- | --- | --- |
| Energy | 130 kcal | 7 % |
| Fats | 14 g | 20 % |
| - Saturated | 14 g | 70 % |
| - - Caprylic acid (C8) and capric acid (C10) triglycerides | 14 g | * |
RDA = standard recommended daily intake based on a daily intake of 2000 kcal.
* RDA unknown
Additional ingredients:
Caprylic acid (C8) and capric acid (C10) triglycerides from purified coconut oil
Allergy information
No allergens listed
Store in a cool and dry place, away from light.
Bulletproof MCT Oil is a dietary supplement that falls within the category of fats and is no replacement for a healthy and balanced diet and/or lifestyle.
Warnings:
Keep out of reach of children.
Do not exceed recommended dose.
Do not use if outer seal is broken or damaged.
If you are undergoing treatment for a medical condition or if you are pregnant or lactating, please consult your medical practitioner first.
Manufacturer Bulletproof 360, Inc
1750 112th Avenue NE
Suite C-424
Bellevue, WA 98004
United States
Imported by
LiveHelfi
d'n Office
Loopkantstraat 25
5405 AC Uden
The Netherlands