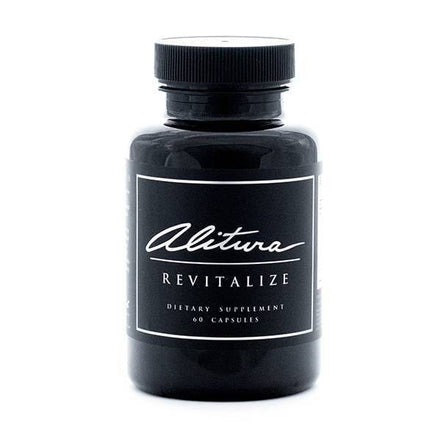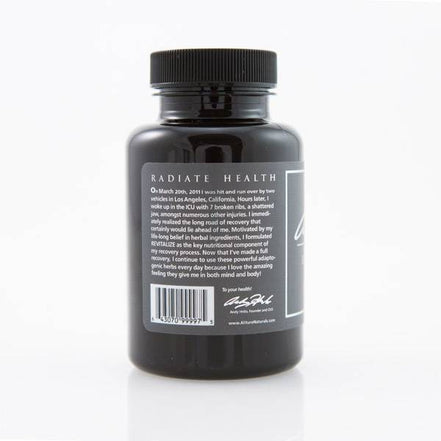 Shipping across Europe
We ship to 32 countries in Europe
Revitalize
Adaptogenic Herbal Supplement by Andy Nhilo. 60 capsules.
Regular price
Sale price
€39,95
Unit price
per
---
Fast delivery throughout the EU
We ship to 32 countries
What are adaptogens?
In herbology, it says that adaptogens are herbs or natural substances that help to keep the human body in balance, for example when the harmony in the body is being disturbed by stress.
Ingredients
Organic Schizandra: Has been regarded as one of the most elite herbs in the Chinese system for thousands of years. The applications of this herb are so diverse that it is regarded by many as the ultimate herb.
Organic Hawaiian Spirulina: is one of the most nutrient-dense foods in the world and also the highest natural plant source of protein, comprised of 65% amino acids.
Turmeric Extract (standardized to 95% curcuminoids): is one of the most famous herbs in the Ayurvedic (Indian) herbal system. It's important to note that turmeric extracts are not well absorbed unless taken with Black Pepper Extract, which of course is included in the Revitalize formula.
Gynostemma: is a green leafy plant that has been traditionally consumed in Southern China as a herbal infusion prepared similarly to tea.
He Shou Wu: a herb widely used in Asian medicine.
Organic Reishi Mushroom: has been one of the most sought-after herbs in Asia for thousands of years.
Organic Chaga Mushroom.
Ashwagandha: has traditionally been used in the Ayurvedic system and has gained modern fame as one of the greatest adaptogens with high levels of withanolides, earning it the nickname "Indian Ginseng." In Revitalize, we use only the root extract for its specific properties.
Ingredients & Usage
Revitalize is a dietary supplement in the herbal preparation category.
Ingredients per dosage (2 capsules)
Proprietary blend of 1,410 mg
Organic Schizandra (berry)
Organic Hawaiian spirulina (Spirulina platensis)
Turmeric extract (Curcuma longa) standardised to 95% curcuminoids (rhizome)
Gynostemma pentaphylium
He Shou Wu (Polygonum multiflorum) (root)
Organic Reishi mushroom (Ganoderma lucidum)
Organic Chaga mushroom (Inonotus obliquus)
Ashwagandha (root)
Black pepper extract standardised to 95% piperine (Piper nigrum) (fruit)
Other ingredients: vegetable capsule, leucine.
Does not contain yeast, corn, wheat, soy, gluten, milk, salt, sugar, preservatives or artificial colour.
Warnings:
Keep out of reach of children.
Do not exceed recommended dose.
Do not purchase if outer seal is broken or damaged.
If you are undergoing treatment for a medical condition or if you are pregnant or lactating, please consult your medical practitioner first.
Curcumin/turmeric affects the effectiveness of the drug Tamoxifen.
This product is a dietary supplement and is no replacement for a healthy and balanced diet and/or lifestyle.
Supplier
Alitura Naturals
504 Solway Street
Glendale, CA 91206
United States
Imported by
LiveHelfi
d'n Office
Loopkantstraat 25
5405 AC Uden
The Netherlands