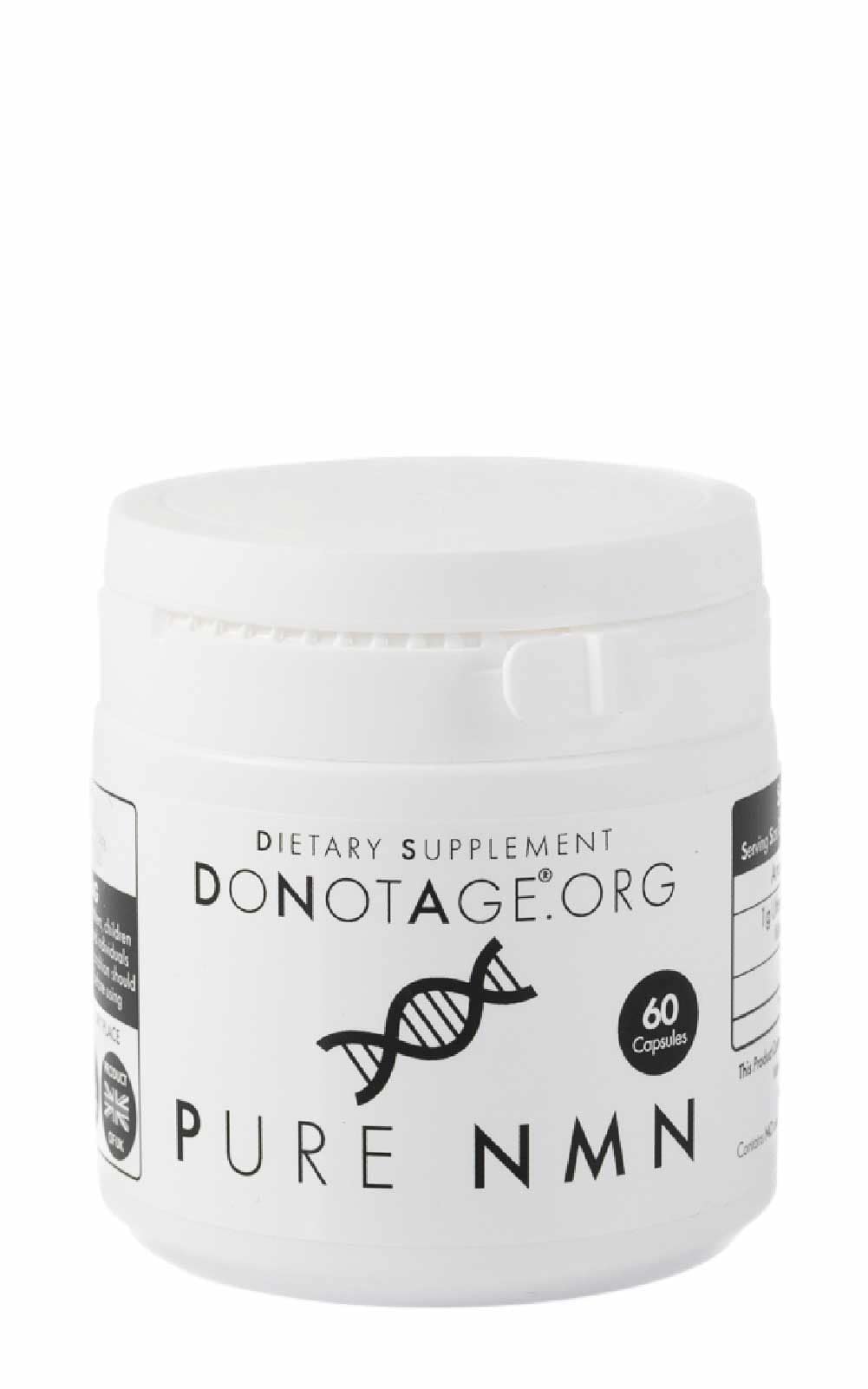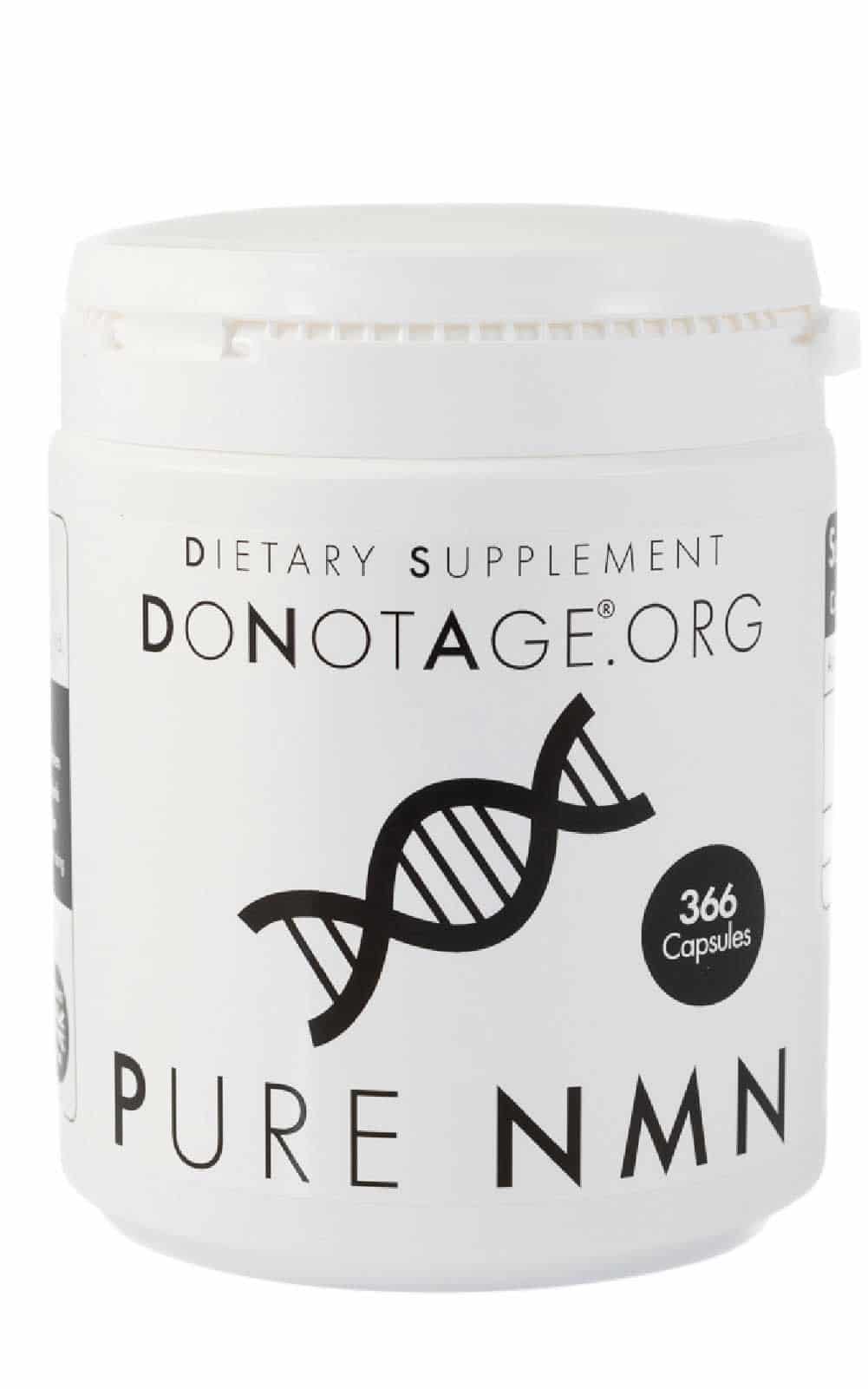 Pure NMN Capsules
To our great regret, we are forced by European legislation to remove NMN from our product range. This is due to the ingredient NMN not yet being assessed for safety by EFSA. NR (Nicotinamide Riboside) is an excellent alternative that has been shown to be highly effective and safe in a large number of clinical studies on humans. We offer Pure NR by Do Not Age.
Regular price

Sale price

€83,00

Unit price

per
Do Not Age Pure NMN Capsules
1000 mg Nicotinamide Mononucleotide (NMN) per serving
Precursor of NAD+
More than 99% pure Uthever® NMN
Pure NMN in capsule form
Nicotinamide mononucleotide, precursor of NAD+
NMN stands for nicotinamide mononucleotide. NMN is similar in chemical structure to nicotinamide (vitamin B3). Nicotinamide mononucleotide has an additional ribose and phosphate group. NMN therefore works differently to vitamin B3.
Nicotinamide mononucleotide has received a lot of attention lately due to new research. NMN is in fact a precursor for NAD+. There are no NAD+ supplements, but you can take precursors with which your body makes NAD+ itself.
Pure, stable Uthever® NMN
Do Not Age Pure NMN contains the purest nicotinamide mononucleotide available. Uthever® NMN is over 99% pure and very stable at room temperature. The chemical analysis results of Pure NMN can be found on the Do Not Age website.
100% NMN without additives
Pure NMN Capsules contain only nicotinamide mononucleotide. No additives or fillers. Capsules are made from plant cellulose.
NMN in capsule form, also available as powder
Do Not Age Pure NMN Capsules are extremely easy to use. Each capsule contains 500 mg NMN, which you can easily take with a glass of water.
Pure NMN is also available as a powder. You can dose it accurately and take it easily with a glass of water if you do not like capsules.
Stored refrigerated for best shelf life
NMN is notorious for its low stability at room temperature. Do Not Age uses the more stable Uthever® NMN, but still keeps the NMN refrigerated for the best stability until you receive it. We therefore also keep the NMN refrigerated in our warehouse.
About Do Not Age
Do Not Age makes supplements and products for people who want to slow down ageing (anti-aging). Do Not Age supplements are selected on the basis of scientific research, extremely pure and reasonably priced.
Do Not Age supplements are:
Produced to GMP and ISO9001 standards.
Free from artificial ingredients, wheat, gluten, yeast, soy, corn, milk or preservatives (with some exceptions).
Suitable for vegans and vegetarians.
Ingredients & Usage
Take 2 capsules daily, with or without food.
One package of Do Not Age Pure NMN Capsules contains 60 or 366 capsules, enough for 30 or 183 days.
Ingredients per serving
2 capsules
% RI
β-Nicotinamide mononucleotide
[Uthever®]
1 g
*
RI = Reference Intake.
* RI unknown
Ingredients:
β-Nicotinamide mononucleotide, Capsule (Cellulose)
Uthever® is a registered trademark from EffePharm Ltd.
Allergy information
No allergens listed
Store dry, cool, away from light and outside of reach of young children.
Dietary supplement. Category: Vitamins.
A varied and balanced diet and a healthy lifestyle are important. Food supplements are no substitute for a varied diet.
Warnings:
Not suitable for pregnant or nursing women.
Not suitable for children younger than 18 years.
Do not exceed recommended dose.
Do not use if outer seal is broken or damaged.
If you are undergoing treatment for a medical condition, please consult your medical practitioner first.
Made in the United Kingdom.
Manufacturer
Do Not Age
Unit 4, Melbourne Business Court
Pride Park
Derby
DE24 8LZ
United Kingdom
Imported by
LiveHelfi
d'n Office
Loopkantstraat 25
5405 AC Uden
The Netherlands