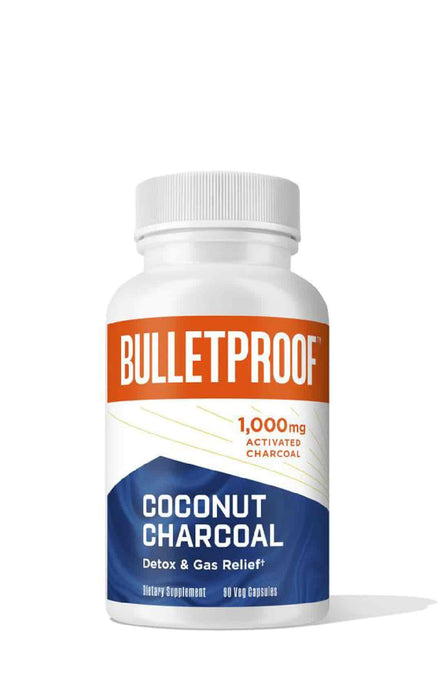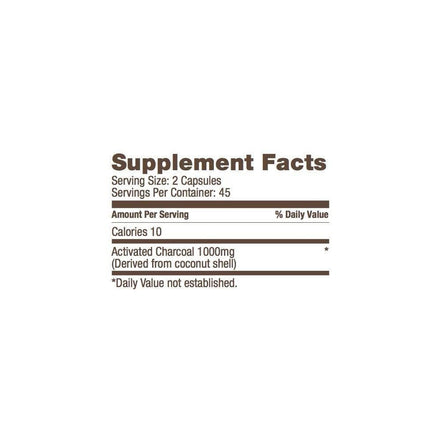 Shipping across Europe
We ship to 32 countries in Europe
Coconut Charcoal Capsules
Bulletproof Coconut Charcoal contains very fine activated charcoal from coconut shells. Binds harmful substances in food. 90 Capsules for 45 servings.
Regular price
Sale price
€29,95
Unit price
per
---
Fast delivery throughout the EU
We ship to 32 countries
Bulletproof Coconut Charcoal
Bulletproof Coconut Charcoal is a highly absorbent material with millions of tiny pores that can capture, bind, and remove up to 100 times the charcoal's own weight in toxins. The porous surface has a negative electric charge that attracts positively charged unwanted toxins and gas.
Bulletproof Coconut Charcoal has ultra fine particles for the largest possible active surface area. It is made from coconut shells, as opposed to to commonly used materials such as wood, peat and bamboo.
Ingredients & Usage
Use 1 capsule 30 minutes before a meal and 1 shortly after a meal if you are not sure of the quality of the food you eat or alcohol you consume.
Caution:
Because of the high absorbency using activated charcoal may decrease the effectiveness of certain medications. Consult your physician before using Charcoal. Never use Charcoal simultaneously with medication.
Studies have shown that Activated Charcoal is harmless, does not affect sleep, appetite, or welfare. Everyone reacts differently to different doses so consult your doctor before consumption to avoid undesirable effects such as constipation and use only the recommended dose.
One container of Bulletproof Coconut Charcoal contains 90 capsules, sufficient for 45 portions.
| Ingredients per portion | 2 capsules | % RDA |
| --- | --- | --- |
| Activated charcoal (from coconut shells) | 1000 mg | * |
RDA = standard recommended daily intake based on a daily intake of 2000 kcal.
* RDA unknown
Additional ingredients:
Modified cellulose (vegetable capsule)
Allergy information
No allergens listed
Store in a cool and dry place, away from light.
Bulletproof Coconut Charcoal is a dietary supplement that falls within the category of Fibres and is no replacement for a healthy and balanced diet and/or lifestyle.
Warnings:
May cause harmless darkening of stools.
When used in high doses, constipation can be the result.
Keep out of reach of children.
Do not exceed recommended dose.
Do not use if outer seal is broken or damaged.
If you are undergoing treatment for a medical condition or if you are pregnant or lactating, please consult your medical practitioner first.
Manufacturer
Bulletproof 360, Inc
1750 112th Avenue NE
Suite C-424
Bellevue, WA 98004
United States
Imported by
LiveHelfi
d'n Office
Loopkantstraat 25
5405 AC Uden
The Netherlands